When stocks move into a bear market — defined as falling at least 20% or more from 52-week highs — they have recovered over time. As the below table of the S&P 500® Index illustrates from 1950 to present day, when the selling pressure finally hits a bottom, stocks have a strong track record of bouncing back over the next three, six and 12 months.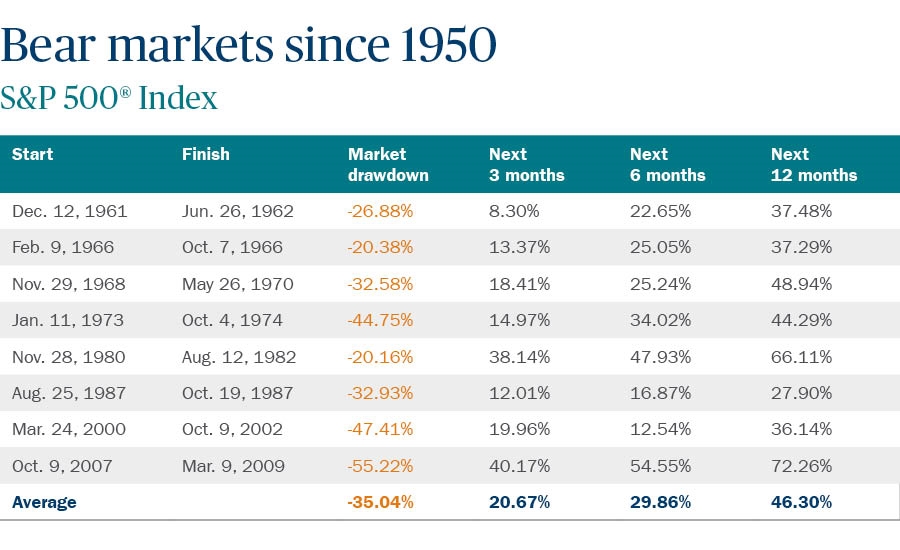 Prepare for and weather market fluctuations
Remember to keep these tips in mind, especially now when markets are volatile:
Stay focused on your financial goals — we're here to help with this.
Ensure your allocations are consistent with your longer-term risk profile and rebalance your portfolio regularly.
Make sound investment decisions based on informed, rational reactions to news headlines.