Key Points
Most workers are preparing for retirement, but many aren't sure whether they're saving enough

About 37% of workers expect they'll need $1 million or more in retirement savings
Those with a formal plan are almost twice as likely to feel confident about the future
Most Americans are fairly confident about preparing for retirement – are you?
The Employee Benefit Research Institute (EBRI) 2017 Retirement Confidence Survey gauged the retirement preparation and confidence levels of 1,082 workers and 589 retirees across the U.S.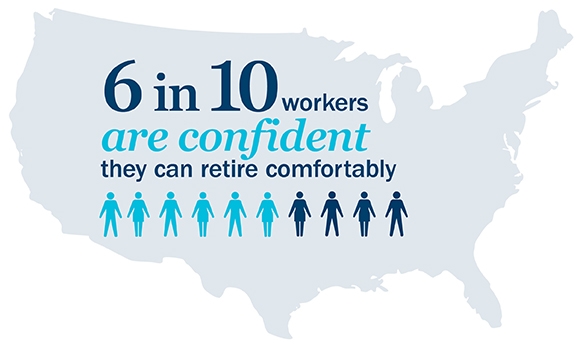 1. How much will you need in retirement?
More than one-third of Americans say a million dollars is the amount they'll need for a comfortable retirement.

2. What will your retirement income sources be?
If you're like most, Social Security will be key – with an employer-sponsored plan coming in a close second. Have you evaluated your sources? Here are the percentages of respondents who expect to use each income source.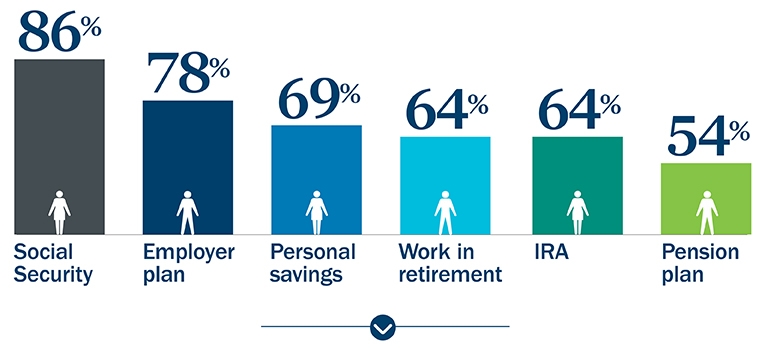 3. Are you taking advantage of financial strategies?
Nearly half of Americans simply lack confidence in their ability to select funds or protect their savings.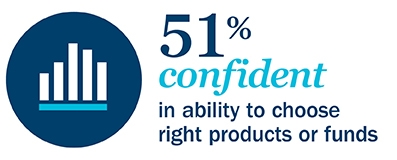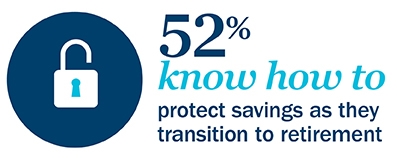 Ready for the next step? Contact your advisor
If you don't feel completely confident about retirement, you're not alone. While 43% of respondents without a plan reported feeling stressed about retirement, 69% of those with a plan said they felt financially secure. Your Ameriprise advisor can help if you're experiencing concerns with any of the above areas. See the complete EBRI study results here.