A plan for aging in place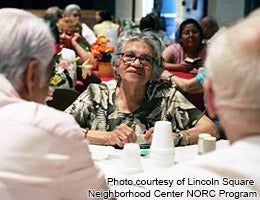 Most seniors don't really want to pull up roots and move into a retirement community, leaving behind friends and familiar routines. Moving is expensive, and the fees associated with enhanced services for seniors offered by many communities can be prohibitive.
"The latest income data show the median income for households headed by people over 65 is about $48,500," says Dr. Steven Huberman, founding dean of Touro College Graduate School of Social Work in New York City. That would put just 8.7 percent of seniors below the poverty line, he says, but the Census Bureau's Supplemental Poverty Measure, which factors in the cost of health care and other basic necessities, pushes that figure to 15.1 percent.
"And with the ongoing impact of the Great Recession, more seniors are having trouble just making ends meet," he adds.
However, it's not just the cash-strapped who want to stay in their own homes for as long as possible. A 2011 study suggests that 90 percent of adults want to age in place.
A comprehensive community-based service model called NORCs — for Naturally Occurring Retirement Communities — helps make that dream possible by creating a network of service providers, housing providers and other stakeholders to promote older adults' health, well-being, social relationships and ability to age in place.
What Naturally Occurring Retirement Communities do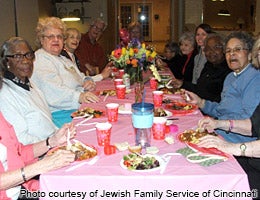 "Everyone is aware of the fragmentation in health care. The landscape of community services is similar," says Dr. Emily A. Greenfield, associate professor of social work at Rutgers University.
"A lot of people don't have cause to make use of these services until there is a later-life challenge," she says, "and they quickly realize they are difficult to navigate."
Most services for older adults address a specific need, says Greenfield, who led a 2012 study of NORC programs. For example, Meals on Wheels helps those challenged by shopping and cooking.
NORC programs thrive in neighborhoods or apartment buildings where significant numbers of seniors live — the specific requirements vary from state to state. "They work by developing partnerships among providers," Greenfield says, "and trying to establish relationships before there is some kind of care crisis."
While specific services vary widely depending on the needs of each community, most include social work and nursing services, educational and recreational services, and opportunities for social engagement as well as transportation, housekeeping and other ancillary services.
The NORC business model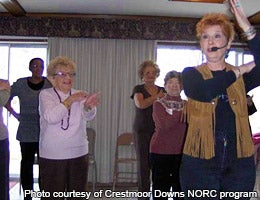 All NORC programs have at minimum one paid staff member, but rely heavily on volunteers — many of whom, crucially, are older adult participants. Most have community-based governance.
"There is a lead organization — typically a social service provider — and they use a relatively small amount of money to achieve big outcomes," Greenfield says. "They need to understand the community they are serving — who are the big stakeholders, what are the gaps in services — and do community outreach and partnership building. In a smaller municipality, the mayor's office might be a major stakeholder, or someone at the library dedicated to engaging and better serving older adults."
NORCs operate on a surprisingly small budget. "They are relatively inexpensive to mount," Huberman says. "Budgets run from $10,000-$664,000, but the median is $114,200. The reason is the heavy use of volunteers and lower staff burnout because they're dealing with a vibrant, successful model."
Huberman contends that more communities should seek to establish NORCs because of their comparatively low start-up cost. "A NORC will make a tremendous difference in the quality of your parents' and grandparents' lives," he says.
"Typically, they're funded by a mix of public and private resources — government, private foundations, donors, property management groups," Greenfield says. "Some NORC programs charge membership fees, but they are minimal and account for less than 5 percent of the budget."
History of NORCs
In 1984, Fredda Vladeck, then a social worker at St. Vincent's Hospital in New York City, noticed that an unusually high percentage of patients were coming into the emergency room from a large housing development called Penn South. "They were what we considered preventable admissions," says Vladeck, who is now director of the Aging In Place Initiative at United Hospital Fund, a nonprofit health services research organization. "I went to the director of the board of Penn South and learned that this was a community that had aged in place and was now overwhelmed by the needs of one segment of the population."
Two years later, the first NORC program opened at Penn South through a partnership with United Jewish Appeal Federation of New York, a network of social services.
"The model began to take off when we realized that there were many communities like this," Vladeck says.
Today, there are NORCs in 25 states.
The funding crunch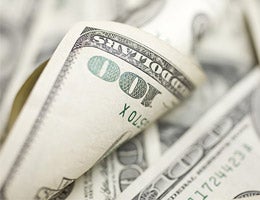 From 2002-2010, Congress funded NORC program grants under a provision in the Older Americans Act, pouring about $30 million into pilot programs across the country. But since the programs ended, federal funding is no longer available.
"They're doing well in places that have been hotbeds for thinking about senior issues," Greenfield says. "In New York, for example, it's a permanent line item in state and city budgets, and has been for some time.
"Nationally it's more mixed, but the fact that many have kept going is encouraging," she adds. "A lot are really committed to the model, even if they don't have the budgets they had before."
"I remain convinced that this is a very good model," Vladeck says, "but without sufficient funding, I am not optimistic it will reach its potential."
Meanwhile, conventional care for seniors is costly, with nursing home and assisted living facilities beyond the reach of most. Just 8 million Americans have some form of long-term care insurance coverage, according to the American Association for Long-Term Care Insurance, and Medicaid generally picks up the tab, with seniors relegated to a government-certified facility.
"We're going to need to get serious as a country at some point about the investment that needs to be made in our communities," says Vladeck. "The role of NORCs in the lives of their residents is to reweave the social fabric of the community."
Read more: http://www.bankrate.com/finance/retirement/naturally-occurring-retirement-communities-1.aspx#ixzz3bcyBfRV9
Follow us: @Bankrate on Twitter | Bankrate on Facebook